Years of Experince
Christian Hare - Owner
Began as an apprentice mechanical engineer
achieving City & Guilds (Mechanical) and later
City & Guilds (electrical).
Worked for Dreadnought Fire Extinguisher Co
and Sterling Safety Ltd
Finally I created my own company (Matchless)
Personal Service
Christine - our Accounts dept
Our personal and friendly accounts depart sees
that you will be looked after and deal with any
enquiries you may have.
Why choose
Matchless?
Personal and Experienced Service
Matchless is a privately owned company
based in East Anglia with a very
experienced staff able to look after your
fire protection needs whether large or
small.
Service
If you ask us to undertake the
maintenance of your fire equipment we
will take the burden from you. We will
advise you when the service is due. We
will come to site at the appropriate time.
We will not interfere with your operation
whilst we are with you, we will work
around you. If you have made changes
since our last visit we will advise on any
changes this might require to the fire
equipment.
Loyalty
We have many regular customers whom
we have looked after for over 20 years.
This loyalty from our customers to
ourselves is much appreciated and has
allowed us to build up a good
understanding of their operations within
their offices / workshops / factories and
to be able to offer practical advice on the
fire and escape side of their safety
requirements when required.
We always try to do our work on time,
unobtrusively, to the correct standard
and at a fair price. We will always be
prepared to go that extra mile to help
you.
This is the policy of The Matchless
Fire Protection Co
What We Offer
The Matchless Fire Protection Co
is a privately owned local company with vast
experience in looking after businesses fire
equipment needs.
If you have or require fire extinguishers why not
call us for a free no obligation quotation to
service and supply your needs.
We can supply
•
Surveys & Quotations for fire fighting
equipment (FOC)
•
Fire extinguishers (BS/EN3/Marine
approved)
•
Safety Signs
•
Automatic extinguishing systems
•
Fire Risk Assessments
•
Service & Refilling extinguishers
(Certificated)
•
Service & Refilling of systems (Certificated)
•
Fire Alarms
•
Firetrace Systems (Supply, service, &
refills.)
All engineers are independently examined and
certificated by
The British Fire Consortium
We are an accredited Safe Contractor
We would be pleased to answer any questions
you may have?
ABOUT

Our Qualifications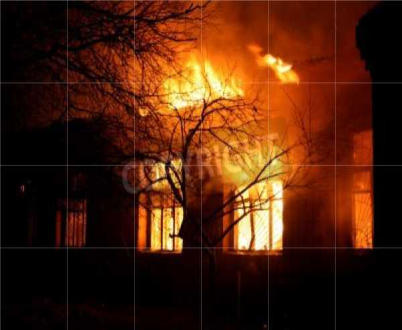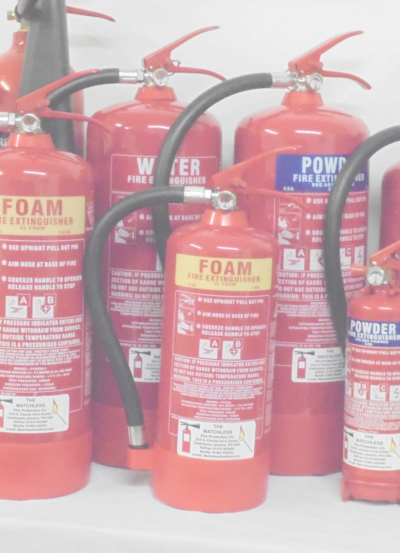 "We have been using matchless fire services
for over 20 years and have never wanted to
use anyone else. Combining trustworthy,
friendly and efficient service at times to suit
us, has made our yearly checks quick and
easy. We would never hesitate to
recommend them to anyone. "
- Pauline Scruby, Finbows Furnishers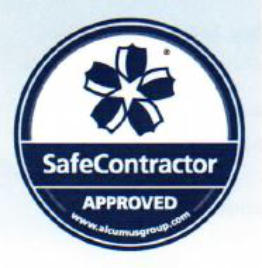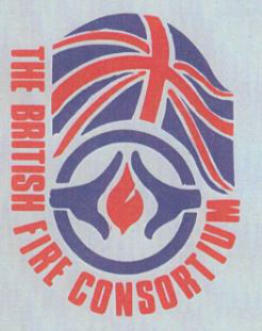 ADDRESS
Unit 8, Charity Farm Estate
Chattisham
Ipswich
Suffolk
IP6 3QG
UK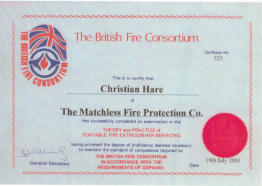 Safety
Distinctive and reliable
The Matchless Fire Protection Co is an accredited safe
contractor. This means that we have an annual audit of
our working procedures, material handling, workshop
practices, onsite practices, method statements, risk
assessments, health and safety policies, insurance, tools
and safety equipment,
We also appreciate that you may have your own health
and safety rules and will always work within these
requirements.

New fire extinguishers supplied by us are
manufactured too and carry the British Standard and
CE signs of approval. We also supply marine approved
equipment where required.
Hydrostatic testing and overhauling of Co2 /BA is
carried out in a BAFE approved workshop.
Servicing of your equipment is carried out in
accordance with the British Standards and a Certificate
stating this is issued on completion of the servicing
work.
Training
We train your staff
It's no good having the fire extinguishers if nobody
knows how to use them. We can supply staff training
courses that cover both the theory you require (to
choose the correct extinguisher for the fire you are
confronted with) and the practical experience to enable
you to use the equipment both safely and effectively. A
Certificate of Achievement is issued to each person
who completes the course.
A simple question. Do you know how to hold a fire
blanket over a fire without burning your fingers?
Products
Distinctive and reliable
Due to our many years of experience and contacts
within the fire industry we are able to supply a vast
range of fire extinguishers, portable hand held,
wheeled, automatic modules, automatic tracetube
operated plus all the
ancillary items, safety signs etc
that you might require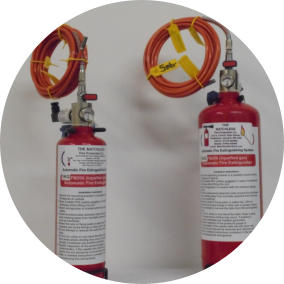 Trace
AUTOMATIC TRACE DETECTION SYSTEMS
Personal Service
Iris- Office
Our Office staff are on hand to answer your quiries
and to make sure that Matchless can offer you the
best service possible.
These systems consist of a pressurised trace tube
installed in or above the equipment to be protected,
attached to a cylinder containing gas, dry powder, or foam
extinguishant. In the event of a fire the tube will rupture
at the hottest point (next to the fire) forming a nozzle to
discharge the extinguishant.
The capacity of the cylinder is calculated to enable when
activated, the whole area to be made inert
The system requires no external power source and can be
fitted with a NO/NC pressure activated switch suitable for
wiring into plant shutdown or alarm.
Here are a couple of testimonials from
our many satisfied cusomers:-
"Carr's Flour Maldon site has used Matchless
Fire Protection for fire extinguisher, Fire Trace
and alarm system provision for over 20 years.
The service that has been provided has always
been of high quality. Chris Hare always
responds quickly to service needs and is also
able to provide common sense cost effective
solutions to problems and changing needs. "
- MATTHEW CHICK, CARR'S FLOUR MILLS LIMITED
Our Clients
Our service customer list runs into many hundreds.
Here is a selection of different companies
Aero Anglia Ltd, Agroco Farms, AND Worldwide, Anglia Crown,
Anglia Yacht Brokerage, BOC, Boortmalt, Brett Aggregates,
Buckle farms, CK Chemicals, C2it, Carrs Flour Mills, Cofely Ltd,
DJ Goode & Assc, Direct Thrust Design, Faithfull Floorcoverings,
For Farmers (UK) Ltd, GLW Feeds Ltd, Heathpatch Ltd, Jayrest
Interiors, Kersey Freight Ltd, Kocureck Excavators, Lookers
Ford, Lord Cranworth, MDG (UK) Ltd, MacIntyre Transport,
Magnus Group, Mor Park, Nelson Potter Ltd, Orwell
Motorcycles, Plant Parts, Ransome Engineering Group, Suffolk
Wildlife Trust, Supreme Petfoods, Typocolor, Wollards
QUALITY CONTROL STATEMENT
As a small independent company
our quality assurance policy has been drawn up from within.
It is based upon our knowledge and experience
of the internal workings of our profession,
and our Customers requirements.
1) A full and detailed copy of the current British Standards,
including full maintenance procedures for Fire Equipment
clearly sets out our service methods.
2) The method statement for servicing fire extinguishers is
clearly defined in the British Fire Consortium service
manual which we adhere to.
3) Only engineers that have passed independent
examination in accordance with the requirements of
Q.S.P.94001 and our Certificated, shall be permitted to carry
out maintenance work on Customers equipment.
4) All new equipment supplied carries the B.S./ CE seal of
Approval.
5) All spare parts used are genuine manufacturers
replacement components.
6) Any additional work e.g. Pressure Testing etc is carried
out by a Fire Industry trades supplier in an ISO 9000 / BAFE
/ Lloyds Register, approved workshop.
7) Any non-BS approved equipment requested e.g. Firetrace
is installed and maintained in accordance with the
manufacturers guidelines.
8) Any complaints of product failure to be examined and
recorded and if necessary passed on to the manufacturer.
Note: As all equipment is only handled by Certified
engineers we have to date had no instances of this.